預約體驗
R6 Miracle Eye Rescue Treatment
1 Minute Self-Registration
Date should not be before minimal date
2023年8月8日
Are you dreading the reflection of puffy "zombie" eyes in the mirror every morning? Are you putting on pounds of concealer just so to cover those sunken dark circles? Have you given up on those aging wrinkles on top of the heavy eye bags? Who doesn't dream of looking eternally youthful? Unfortunately, aging is inevitable. The under eyes are more often than not the first areas to show aging signs, as the skin is the most delicate and fragile of the entire body. Still, there is no need for you to resign to your fate! Why not improve or even prevent aging signs with under eye masks? When used in combination with eye creams, under eye masks give you that extra "oomph" of brightening, rejuvenating, and anti-aging effects! Take a look at the following list of best under eye patches, and incorporate them into your skincare routine for firm, radiant and magnetic gazes!
1
What can under eye patches do?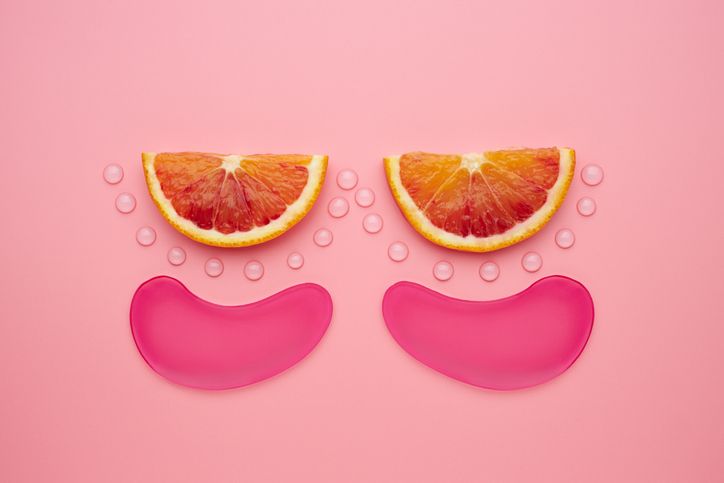 Before looking at the best under eye patches available, you must understand one thing: what are under eye patches for? Here are some (but not all!) of the major under eye skin concerns that an eye mask is designed to improve.
Puffiness and eye bags
Modern lifestyle leads to modern problems. Fast-paced living, stressful jobs, pollutants, salty takeout foods and frequent all-nighters can worsen your under eye skin quality, result in edema-induced puffy, tired eyes.
When these poor daily habits persist over a period of time, they eventually lead to inflammation of the body, resulting in premature aging of the skin. The delicate area under the eyes are particularly fragile to aging factors, thus you will notice early aging signs such as sagginess and undereye bags.
Fine lines, wrinkles and dryness
Living in Hong Kong means staying in air-conditioned rooms, offices and malls 24/7. That plus the usage of smartphones and laptops can dry and put strain to the eyes and the surrounding skin. Dry and tired under eye tissues becomes sunken, resulting in dry skin texture and fine lines.
Dark circles
All-nighters and allergic rhinitis are the two most common dark circles causes. The tired eyes can become puffy, which cast shadows. The capillaries underneath the overworked eyes are also dilated, which leads to blood and fluid retention, giving your undereyes a darkened look.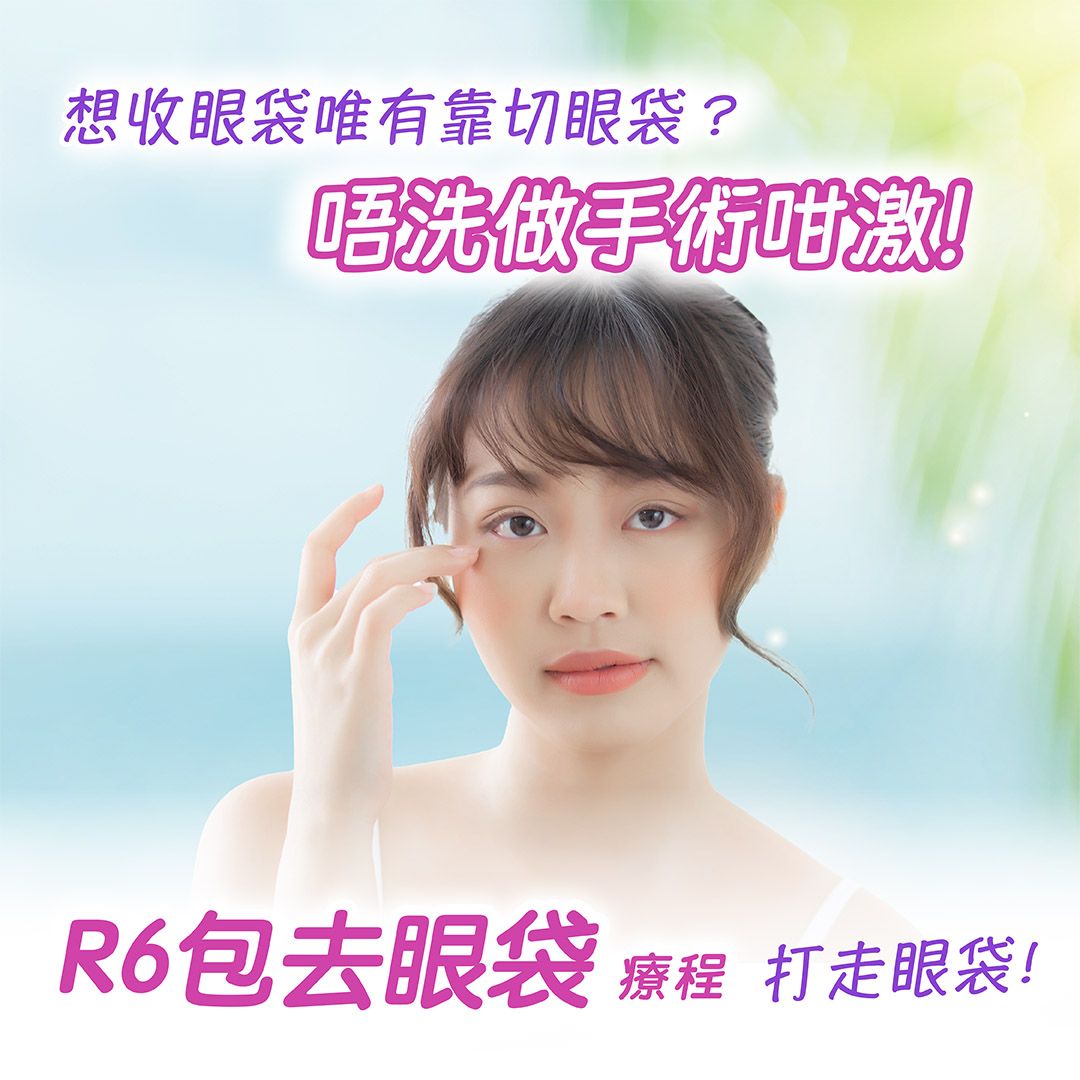 2
Are under eye patches necessary?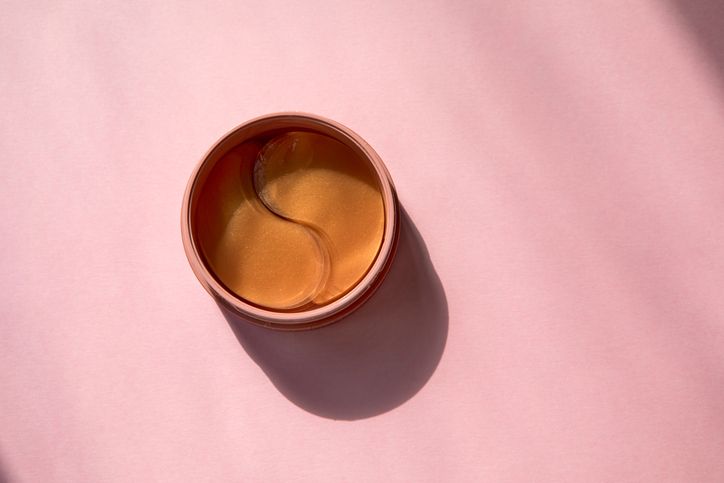 You might be thinking to yourself "I have my trusty eye cream and roll on serum already! Do I really need eye patches, which I will be throwing away after just one-time use?" The answer is yes!
Eye patches, usually in gel, silicon or cotton forms, hold onto highly concentrated serum which do anti-aging and rejuvenating wonders to your undereyes.
These serums contain high-functioning active ingredients, such as retinol, vitamin C and caffeine, to deliver a powerful boost of improvement for your eye area concerns. However, you need to lock in the ingredients and extend their effects by following up with a high-quality eye cream or some drops of moisturizing eye gels.
Just as facial moisturizers help the skin retain the nutrients from facial serums, eye creams and eye gels prevent eye mask serum loss from the skin tissues, effectively maintaining and enhancing their anti-aging and beautifying effects!
I am sure you are now eager to try on a pair of eye mask yourself. However, do you know how to identify the best under eye patches? Wearing pairs of eye mask with subpar skincare ingredients will only cost you money and effort. Instead, here are the 8 science-proven, truly effective skincare ingredients you should look for in every eye mask!
3
8 ingredients to look for in under eye masks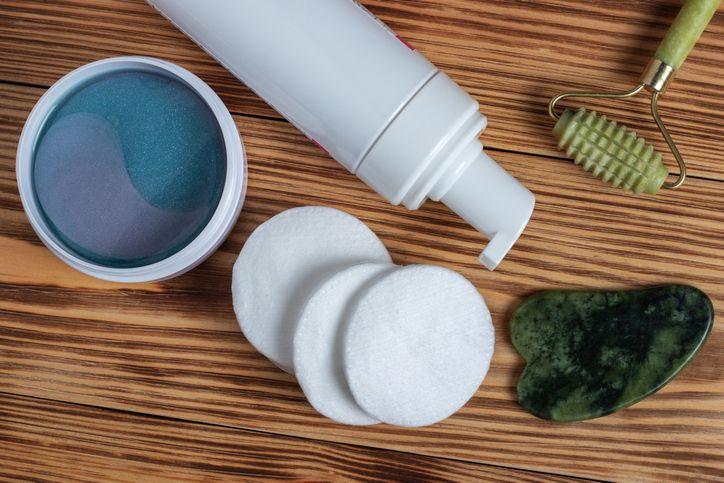 Hyaluronic acid
Hyaluronic acid is the holy grail of skincare ingredients. The majority of skin issues, such as dull skin tone, fine lines and wrinkles, dark undereyes and sagginess, stem from skin dryness. Hyaluronic acid is a humectant that can hold at most 1000 times its weight in water!
Hydrating eye masks often contain hyaluronic acid serum. Putting these under eye patches onto the under eye area for at least 15 minutes allows hyaluronic acid to seep into the skin tissues. The intense concentration of water molecules hydrates the skin cells, effectively plumping, firming and lifting the skin.
Well-hydrated skin is also light-reflecting, thus resulting in brighter skin tones. Not to mention that hyaluronic acid can calm inflammation. Consistent use of hyaluronic acid under eye masks will give you bouncy, smooth and radiant under eyes in no time!
Retinol
When it comes to anti-aging skincare ingredient, no one does it better retinol! Retinol is a type of vitamin A that is commonly included in skincare products in oil, serum, lotion and cream formulas. Retinol can increase your collagen production as well as exfoliate old skin cells, prompting the fresh, smooth and youthful skin tissues to reveal themselves.
Retinol eye masks have been proved effective in reducing fine lines and wrinkles, as well as polishing dull and rough skin layers for revealing the glowy and silky ones underneath.
However, retinol is also known for being irritating, especially for the sensitive skin types. Signs of irritation include redness, itchiness, tingling, stinging, numbness and burning.
To avoid irritation, you should give time for your under eye skin to get used to retinol: start by applying retinol under eye patches once a week, and gradually increase your usage to 2 to 3 times weekly. You should not place the retinol eye patches too close to your lashlines. You should also wash your eyes with clear water instantly shall the retinol serum gets into your eyes.
Caffeine
Turns out your skin needs a cup of joe, too! Caffeine is often included in eye products, such as eye creams, eye serums and eye patches, to give the under eye area a refreshed and awaked appearance.
Caffeine is a vasoconstrictor that makes your under-eye blood vessels contract. Since early morning puffy eyes and dark undereyes are results of dilated blood vessels and fluid retention, tighter blood vessels make tired eyes appear lifted, smooth and bright.
While caffeine is great for tired and puffy eyes, it can also cause skin irritation for those with sensitive skin. Therefore, you should make sure to use caffeine eye masks sparingly, and to rinse your face with water in case of irritation.
Vitamin C
Vitamin C is great for your immune system. But, do you know that it can also do wonders for your eye area skin? As an antioxidant, vitamin C skincare products can block your skin from free radicals (toxins and pollutants which damage and age your skin). As a result, vitamin C can prevent UV and pollution damage, as well as slowing down your skin's natural aging process!
Vitamin C eye masks have been proven by dermatologists to brighten eye area, reduce puffiness, tighten undereye bags, and even smooth wrinkles such as crow's feet! For more visible results, feel free to follow up your eye mask with a vitamin C eye cream or a couple dots of vitamin C eye gels!
But, be careful: you should only use vitamin C skincare products designed specifically for the under eye area. Topical vitamin C can be irritating, thus those products designed for the face can be too harsh for the delicate area. You should also not put an eye mask too close to your lashline. Most importantly, you shouldn't skip sunscreen and go out in daytime right after using vitamin C, as it can make your skin photosensitive, resulting in irritations and hyperpigmentation!
Vitamin E
Vitamin E oil has anti-inflammatory benefit. Studies have shown topical vitamin E skincare products to be able to sooth acne, redness and puffiness. Vitamin E eye mask can even calm puffy and sore eye areas after an all-nighter.
Vitamin E can also strengthen your skin barrier, which not only prevent water molecule loss but also protect the skin from pollutions and UV ray damage, essentially delaying your skin's aging process!
Most importantly, vitamin E can keep your skin bouncy and soft. See blurring of your wrinkles by using vitamin E eye masks consistently!
Peptides
Peptides are amino acid strings that compose skin tissue protein. Your body produces peptides naturally, which aids in collagen growth, resulting in bouncy and youthful skin! That being said, peptide production declines as you age, making the skin sunken.
You should add peptide under eye patches into your skincare regimen. They can blur fine lines and tighten undereye bags. Great news: peptides is gentle for most skin types!
Niacinamide
Niacinamide is a form of vitamin B3. Niacinamide has also been a trendy skincare ingredient, as it targets dark circles and dull spots, softens wrinkles and rough skin patches, prevents sun damage-induced sagginess and prevents aging-induced oxidation!
Niacinamide is often combined with hyaluronic acid in eye masks to thoroughly rejuvenate the eye areas. What's more, ingredients such as zinc and copper are usually added into the eye patches to enhance niacinamide's functions.
While niacinamide is generally non-irritating, you should still take precautions against possible allergic reactions. You should do a patch test of the eye mask's serum on your inner wrists. Use the eye patches on your undereye area only if your inner wrists exhibit no redness, rash, swelling, itchiness, tangling sensation or hot flash.
Ceramides
Ceramides may be what you are lacking in your undereye skincare products! As you age, your undereye skin barrier gradually becomes thin and damaged. Ceramides can heal and thicken the skin barrier, which protects the skin against moisture loss, natural aging and sun damage.
Use Ceramides eye patches regularly for plump, full, and resilient undereye skin with no dry lines and sagginess!
As you can see, there are so many ingredients that refresh, repair and reinvigorate your undereye area! Other popular ingredients include aloe vera, algae extract, coconut extract, cucumber extract and more.
Look no further, here are the best under eye patches for magnetic, soulful gazes!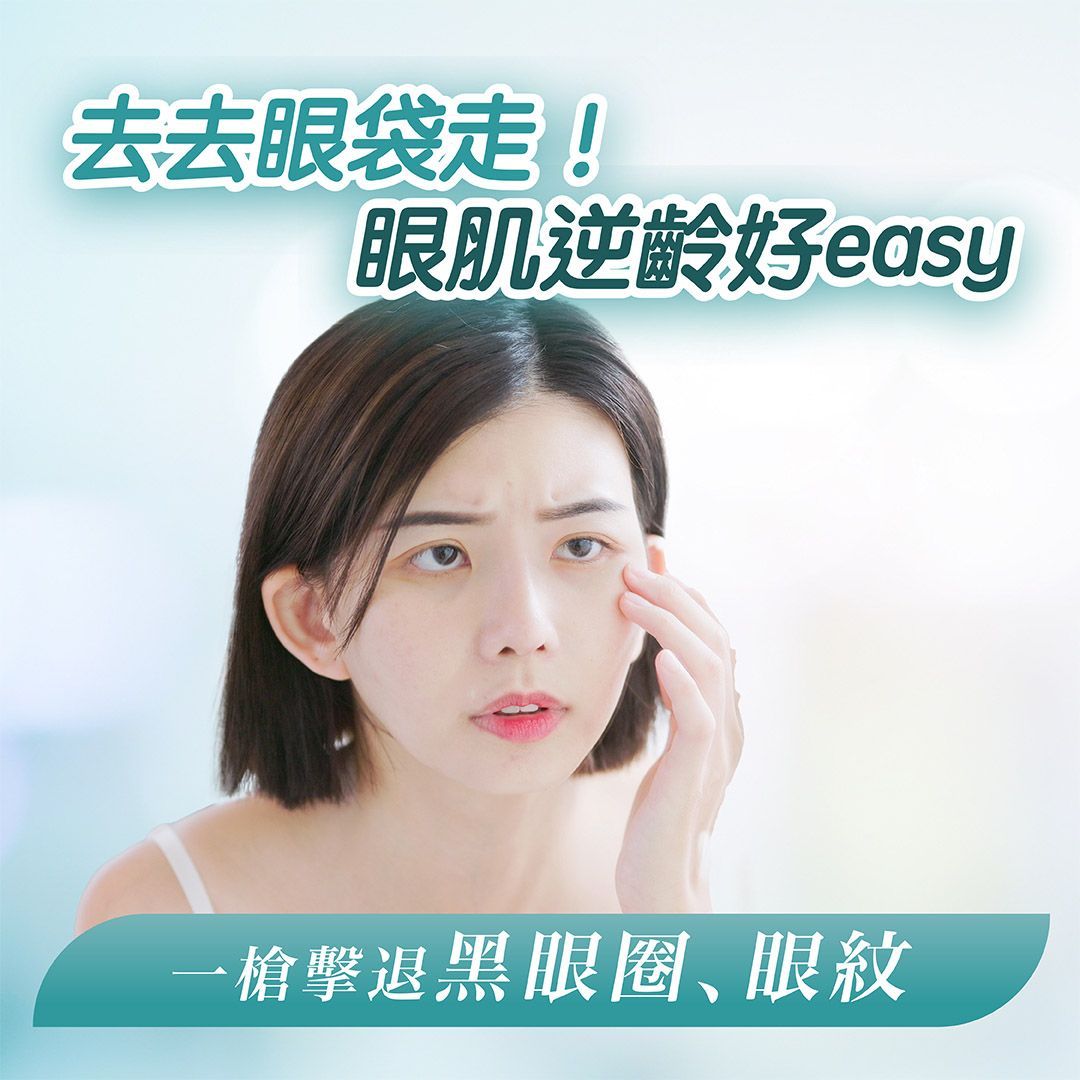 4
10 Top Picks: Best under eye patches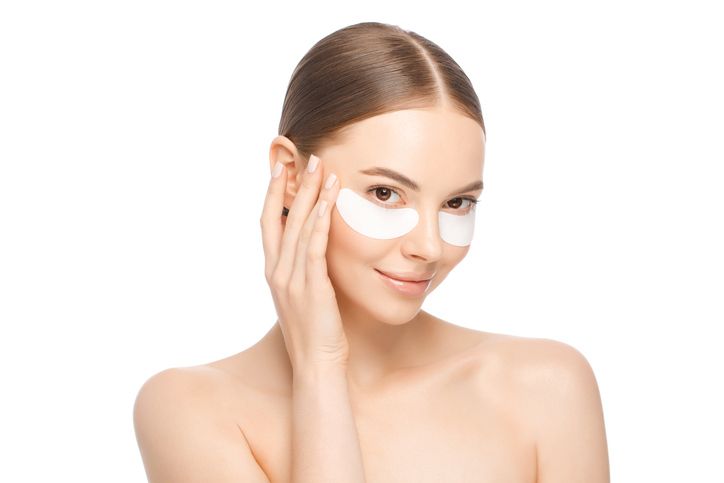 Joanna Vargas Bright Eye Firming Mask
Loved by Meghan Markle and Julianne Moore, Joanna Vargas Bright Eye Firming Mask can give you younger-looking eyes in just under 20-minutes! The bright eye firming mask carries serum containing hyaluronic acid, algae extract, chamomile extract and peptide, all of which infuse the skin tissues with a high concentration of water molecules, effectively brightening, plumping and soothing the under eye skin.
Many users praise the bright eye firming mask for boosting under eye health for a radiant look. However, some users notice that the under eye patches are slightly floral scented, which might be a concern for people with sensitive skin types. A few users also state that the eye masks keep gliding off their skin.
Shiseido Uplifting and Firming Express Eye Mask
Shiseido is world-renowned for its anti-aging skincare products. Its Uplifting and Firming Express Eye Mask is the perfect multi-functional treatment for targeting dark circles, undereye bags, fine lines and other common skin concerns. It contains MATSU-ProSculpt Complex and pure retinol to protect the skin against water loss and sagginess, thus retaining the brightness, firmness and smoothness of your under eye areas!
Users praise these eye masks for brightening dark undereyes and calming puffiness. Many users also report lessened wrinkles and a refreshed under eye appearance. In contrast, some users point out that they only experience momentary improvement, arguing that the results of these eye masks are not worth the price.
Peter Thomas Roth 24K Gold Pure Luxury Lift & Firm Hydra-Gel Eye Patches
Why not pamper yourself with luxurious skincare? Peter Thomas Roth 24K Gold eye masks contain 24K gold to calm inflammation, giving you radiant under eyes with no puffiness and redness! The gold eye masks are also made of caffeine and collagen, which are great for dark circles, fine lines and sagginess
Given the lavish ingredients of the Peter Thomas Roth gold pure luxury lift hydra gel eye patches, many users do find their price to be quite high. Some users also suggest that these gold eye masks offer similar functions to their cheaper dupes. Regardless, many users swear by these hydra gel eye patches for their opulent ingredients and impressive results.
Dieux Skin Forever eye mask
Beauty is important, but so is the environment! Dieux Skin Forever eye mask kills two bird with one stone! These reusable patches are made of medical-grade silicone which soaks up skincare products. Simply coat these eye patches with your favourite eye gels, creams, or serums before putting them under your eyes!
The Forever eye mask is a big hit among people who cares about the environment, as it reduces the amount of trash which comes from skincare products. Users also love that they can easily change the skincare products on the eye patches based on their ever-changing skincare needs.
However, some users feel that these under eye patches are a bit expensive considering they don't come with skincare products. A few users also find their eye patches gliding off the skin after three months of usage, as opposed to the company's "1-year" promise.
Lush Cucumber Eye Pads
These squishy, adorable under eye patches can relax and energize your eyes! Instead of cucumber extract, these eye masks are made with fresh cucumber purée, which gives you fresh and unfiltered nourishment, effortlessly refreshing and brightening your skin!
These Lush eye patches often sell like hot cakes, as users love how they cool and soothe the eye areas. However, some users argue that these eye masks do just that, and contain no powerhouse ingredients for targeting dryness, eye bags or fine lines.
SNP Black Pearl Brightening Eye Patches
These under eye patches are black in colour, as they are made with black pearl extract! Pearl extract can encourage cellular turnover and collagen regeneration, effectively giving you tight, smooth and bright under eyes! These under eye masks also contain niacinamide for lessening dark circles, and soybean seed extract (which contains vitamin E) for anti-aging purposes.
Although the serum of these under eye masks carry some hydrating ingredients, mainly hyaluronic acid, some users point out that the hydrating power is quite lackluster and brief—this may be an issue if you are primarily concerned with dryness-induced fine lines and rough skin textures.
TonyMoly Moisture Boost Cooling Hydrogel Patches
TonyMoly's hydrogel patches are highly praised for being moisturizing! The highly-concentrated hyaluronic acid serum seeps into the pores to hydrate skin, encourage blood circulation and lessen dark circles instantly! These under eye patches also gives cooling sensation to de-puff swollen, tired eyes.
While these hydrating eye masks can replenish, tighten and lighten the under eyes, many users notice a lacking of heavy-duty, active ingredients which target fine lines and sagginess.
Skyn Iceland Hydro Cool Firming Eye Gels
Hydro Cool Firming Eye Gels are perfect for reducing puffiness! These gel eye patches are potent enough to detoxify, hydrate and nourish the under eyes. The unique ingredient, Icelandic complex, is a mixture of anti-oxidants, vitamins and Icelandic glacial water. Other ingredients in these cooling gel eye patches include coenzyme Q10 and lipids, all of which targets dark circles, dry eye skin, fine lines and wrinkles.
Many users swear by the Hydro Cool Firming Eye Gels, as they reported diminished fine lines and crow's feet, improved dark circles, and reinvigorated tired under eyes. However, some users think that these cool firming eye gels are not moisturizing enough.
Estée Lauder Advanced Night Repair Eye Mask
The world renowned Advanced Night Repair serum formula stimulates the skin tissue's collagen production, giving fine lines and wrinkles a natural lift. The high concentration of hyaluronic acid helps to infuse and retain moisture, giving the under eyes a firm look. The formula also encourages blood circulation and for improving dark circles!
While many users rave about the plumping and smoothing effect of these eye patches, some of them also complain that the Advanced Night Repair Eye Mask is relatively expensive when compared to other eye patches with similar functions.
Pixi BeautifEYE Brightening Eye Patches
These brightening under eye patches contains vitamin c to lighten up dark circles and rejuvenate tired eyes! The moisturizing liquid formula works to soften skin, effectively reducing fine lines and wrinkles, as well as rough skin texture under the eyes.
While these under eye patches are both paraben and fragrance-free, meaning they should be safe for sensitive skin, some individual users reported having allergic reactions and burning sensations at the under eyes.

預約體驗
R6 Miracle Eye Rescue Treatment
1 Minute Self-Registration
Date should not be before minimal date
5
Miracle Eye Rescue Treatment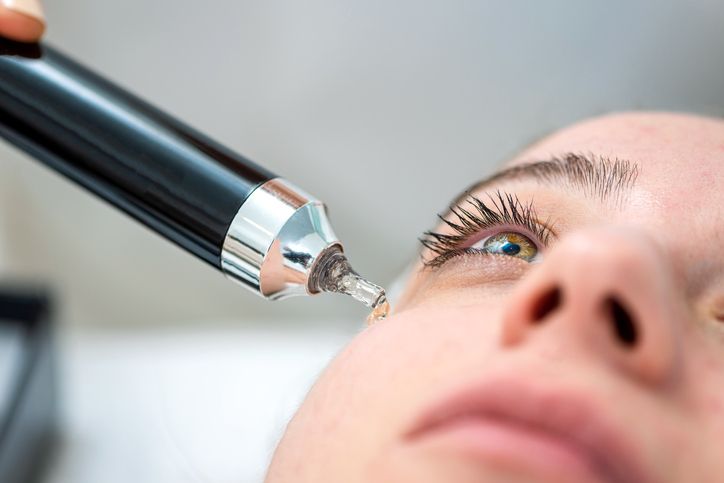 Anti-aging eye patches are must-haves for your skincare routine. However, you cannot expect eye patches to easily erase your aging signs, as they are hard to get rid of once they appear. Instead, here is another way to remove under eye wrinkles, dark circles, and undereye bags with ease!
Perfect Medical introduces the Miracle Eye Rescue Treatment: a gentle yet powerful, triple-thermal energy treatment that thoroughly elevate your undereye skin quality with as little as 6 sessions!
During the treatment session, your beauty therapist will use the treatment handpiece to emit the triple-thermal energy: medical-grade radiofrequency (RF) energy combined with red and blue light energy. The energy penetrates the dermal tissues to dissolve deep-seated eyebag fat. Moreover, the energy can also reach all skin layers to encourage blood circulation, effectively relieving fluid and toxin retention. At last, the thermal energy energizes the skin cells for collagen proliferation, resulting in firmer, fuller skin.
With just 6 to 10 sessions, you will witness a pair of smooth, plump and radiant under eyes!
The Miracle Eye Rescue Treatment is painless and non-invasive, meaning no anaesthetic, incision, injection or medication. Downtime is also not needed, ensuring a safe, convenient and truly effective medical beauty experience!
Don't miss your free trial to revive luminous, youthful and soulful eyes right now!

預約體驗
R6 Miracle Eye Rescue Treatment
1 Minute Self-Registration
Date should not be before minimal date
FAQ
How long does it take for eye masks to work?
Most eye patches promise to deliver nurturing ingredients into your skin tissues with 10 to 20 minutes' wear time. You should be able to feel your skin becoming more hydrated and plump after taking the eye masks off. As for wait time for results: you have to be patience, as even the best under eye patches can take up to months for results to show up.

Should I use eye masks if I have sensitive skin?
Nowadays, many eye patches are designed for all skin types in mind, which include sensitive skin. Still, you can avoid having allergic reactions by picking eye masks with gentle ingredients (i.e. hyaluronic acid, ceramide, peptides) over the harsher ingredients (i.e. retinol, AHA, vitamin C).

How else can I prevent undereye aging?
You must wear sunscreen on your undereyes whenever you go outside, as sun damage is the no.1 cause of premature aging. You should also maintain a regular daily schedule with sufficient sleep hours. Try to have a healthy and balanced diet with plenty of water intake. Lastly, you should exercise regularly and practice stress-reducing habits, such as yoga and meditation.

How does Miracle Eye Rescue Treatment improve eyebags, wrinkles, and dark circles?
Miracle Eye Rescue Treatment employs the triple-thermal energy (RF energy combined with blue and red light energy) to dissolve under eye bag fat, encourage blood circulation and enhancing collagen growth. As a result, you will see brighter, smoother, and firmer undereyes in no time!

Is the Miracle Eye Rescue Treatment painful?
The Miracle Eye Rescue Treatment is non-invasive, meaning no anaesthetic, incision, injection or medication. Therefore, no wound will be created on your skin. The thermal energy is also very gentle, as most users report feeling no pain.