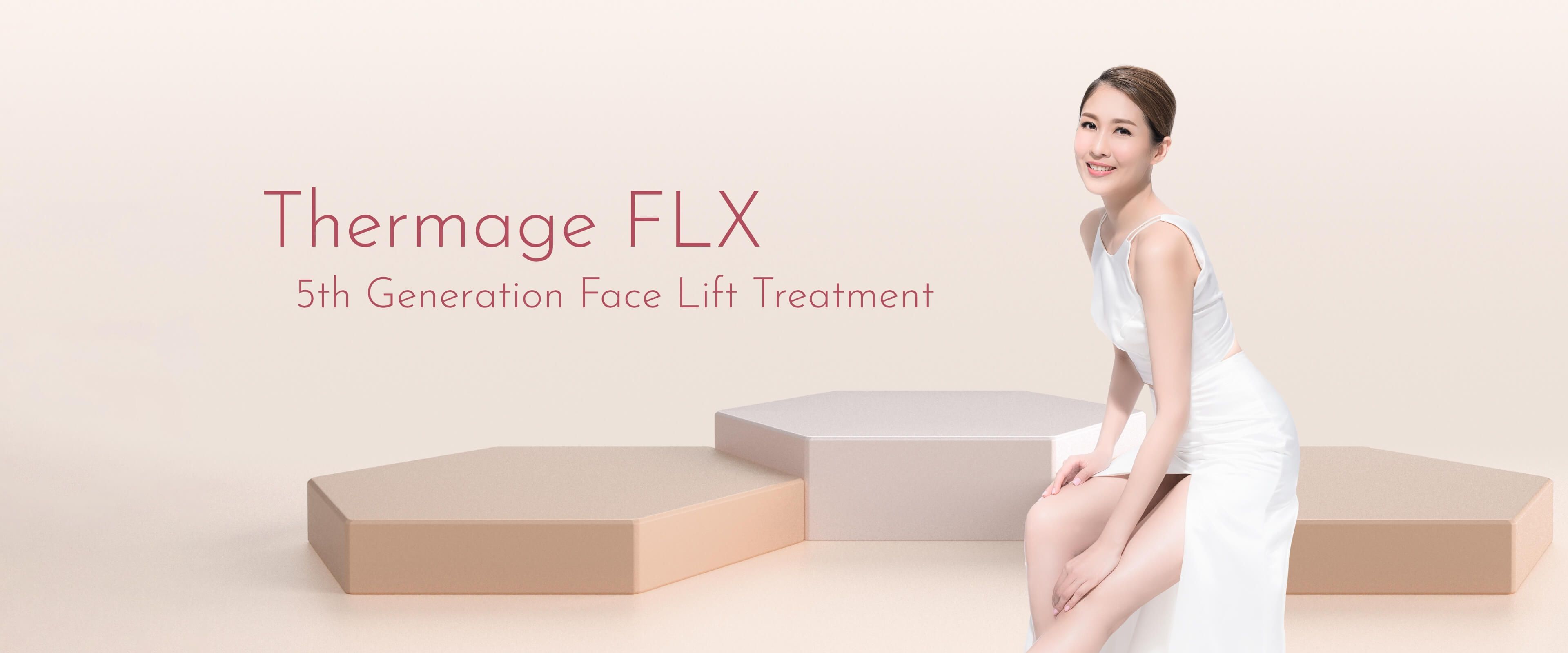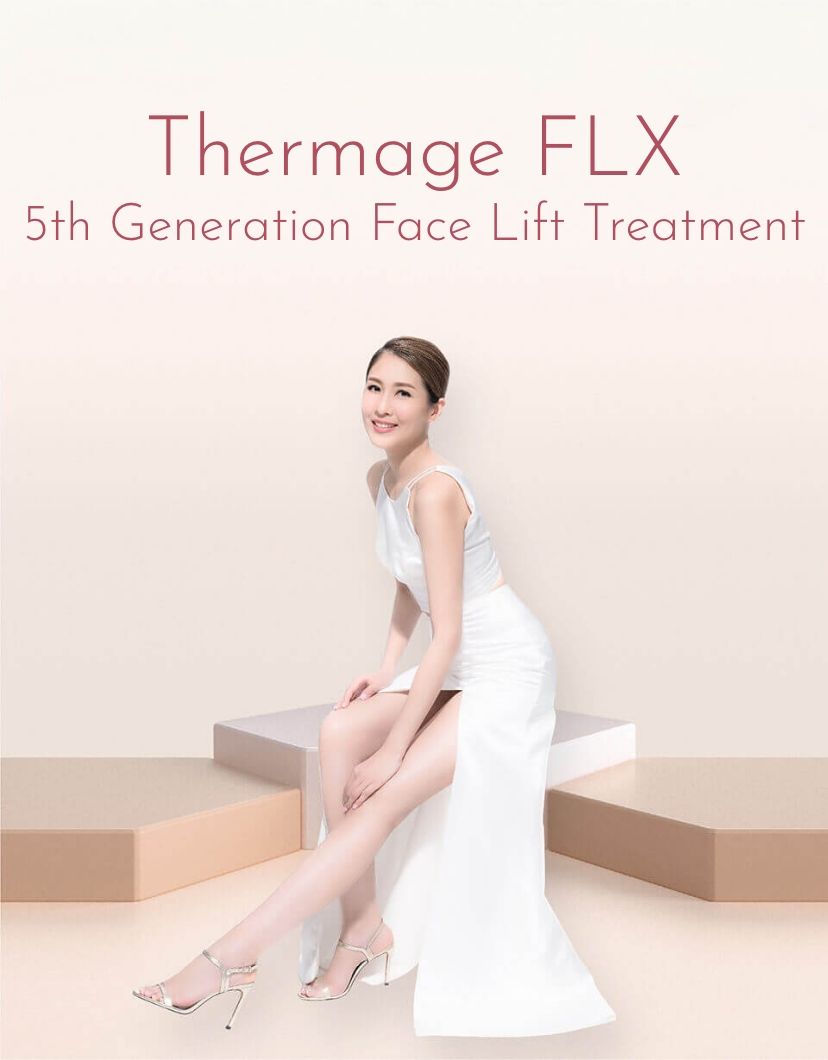 Thermage FLX 5th Generation Face Lift Treatment
Who doesn't want to keep looking young and beautiful? Unfortunately, time inevitably leaves its mark on us - loose skin, sagging cheeks, eye wrinkles, nasolabial folds, double chin and more. Luckily, delaying skin ageing in this era of advanced medical technology is no longer "mission impossible"! Introduce to your the world-renowned Thermage Face Lifting technology, which has been highly sought after and is recognized as the frontier of anti-ageing medical technology. Now, Perfect Medical presents to you the latest generation of Thermage technology: the Thermage FLX 5th Generation Face Lift Treatment. Just 1 treatment session is enough to encourage potent collagen production in the innermost skin layer and tighten skin laxity, giving you a 360-degree defined V-shape facial contour, thus achieving forever youthfulness!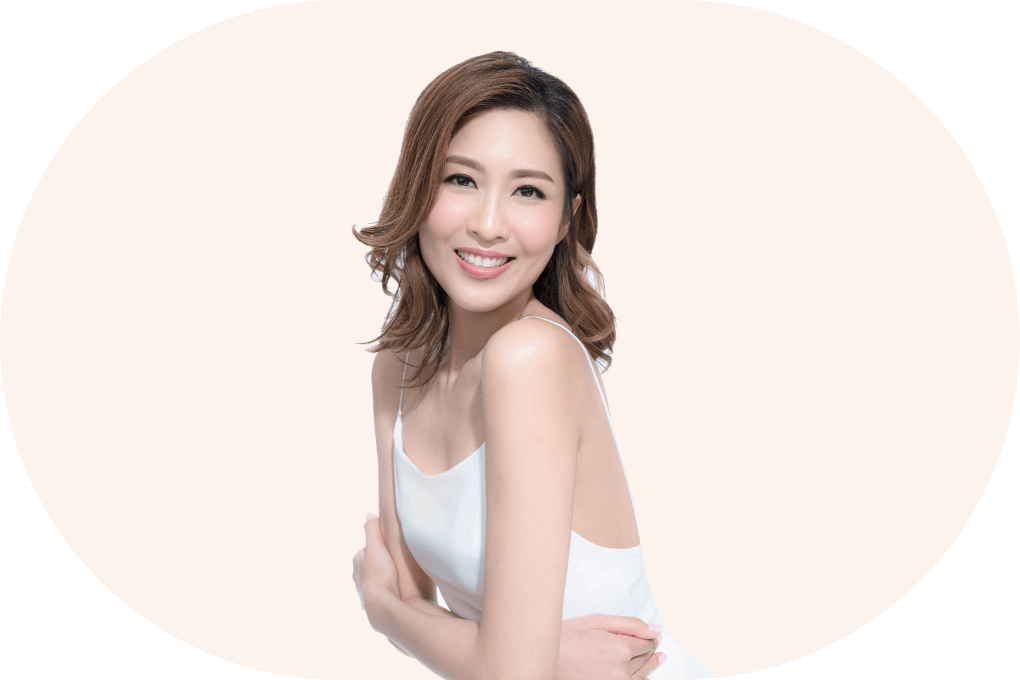 Is Your Skin Showing the Following Aging Symptoms?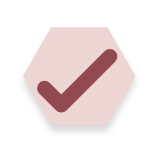 Saggy Skin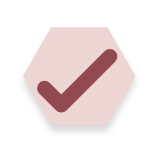 Wrinkles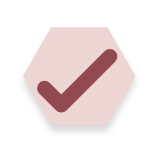 Dull Skin Tone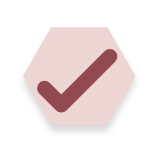 Enlarged Pores
Don't Ignore Signs of Aging! Try out Thermage FLX early on for maximum anti-ageing results!
Technology: Thermage FLX 5th Generation Face Lift Treatment
3 major breakthroughs: faster treatment time (FASTER), higher treatment efficacy (ALGORITHM), and significantly improved comfortability (EXPERIENCE).
Principle
The Thermage FLX 5th Generation Face Lift Treatment delivers patented monopolar radiofrequency energy 4.3mm deep into the innermost skin layer, safely heating the dermis and subcutaneous tissues to 65-75 degrees Celsius. The thermal energy quickly activates collagen tightening and proliferation, thereby tightening saggy skin from the root, bringing anti-ageing effects such as wrinkle smoothening and skin lifting. The upgraded 5th generation treatment handpiece Total Tip 4.0 covers the skin area more precisely and comprehensively, thus directly reducing treatment time by 25%.

In addition, the new and patented AccuREP™ technology can adjust the radiofrequency energy intensity based on your skin type and depth, thus making sure each part of your skin receives the same energy input. This maximizes the treatment effects. What's more, a combination of circular-vibration and distributed-cooling technology keeps the epidermis at 45 degrees Celsius, enhancing the skin-tightening and wrinkle-reducing effects while also making for a comfortable and painless process - in fact, this treatment is far more comfortable than other similar radiofrequency treatments.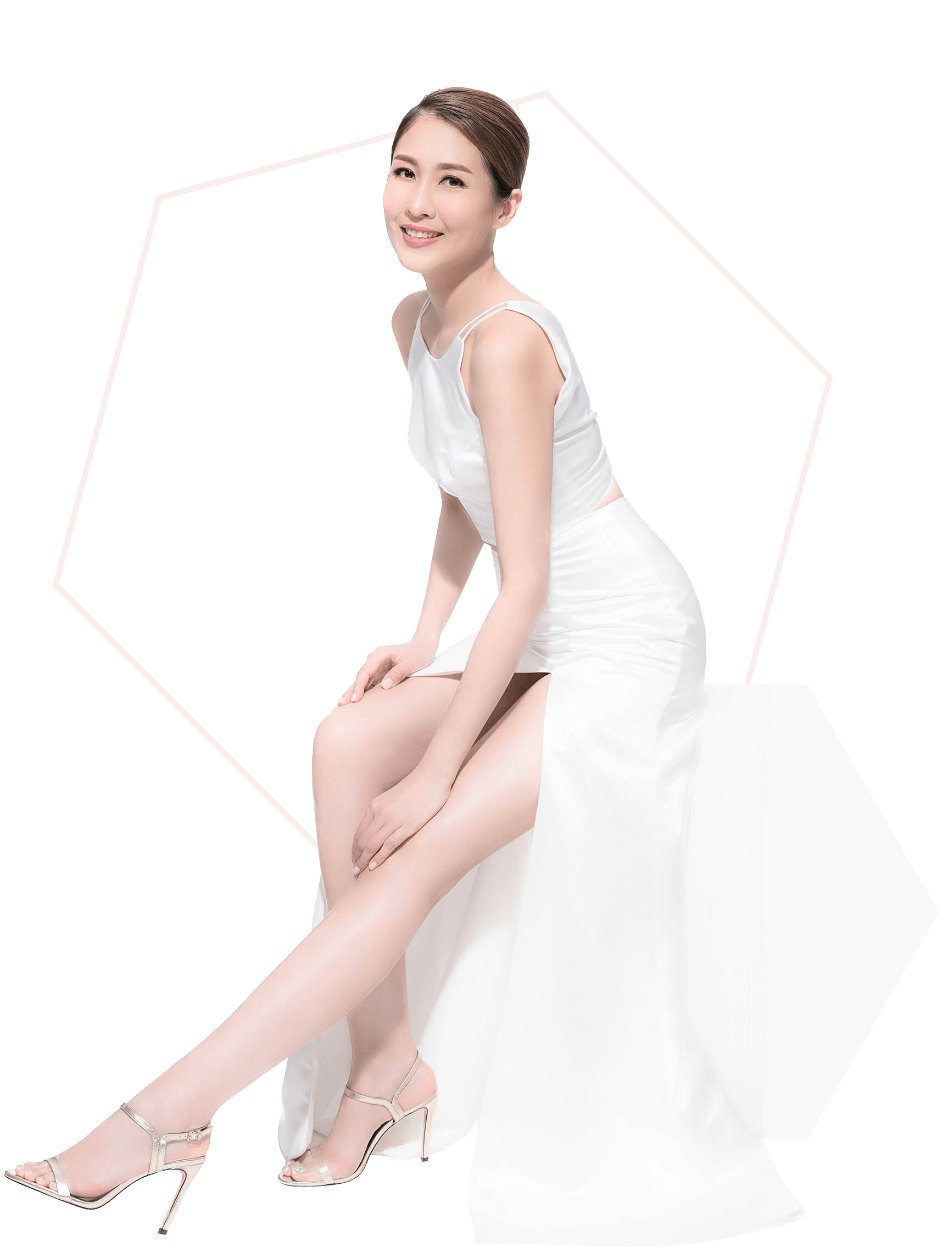 Targeted Areas
The entire face, including the eye areas, eye bags, eye wrinkles, upper and lower eyelids, forehead, lips corners, smile lines, jawline, chin and neck.
Suitable Users
Mature skin with ageing signs, such as sagginess, enlarged pores, double chins, loss in elasticity and more.
Constancy
Witness lifting and tightening effects with the first treatment session. Treatment results can last for 12 months²
Safety
Non-invasive and highly comfortable treatment; FDA-cleared¹. The patented technology works to maintain the temperature of the epidermis at 45°C for a painless and relaxing procedure.
Four Main Treatment Advantages
Skin firming, wrinkles smoothening, face lifting
Year-long results²
FDA-Cleared¹
Safe and reliable equipment by the original manufacturer
Causes of Skin-Aging and Wrinkles
Natural ageing
Time waits for no one, thus our skin inevitably ages as we get older. Typically, the collagen in a woman's skin will slowly begin to decrease once she reaches 25 years old. The skin becomes loose once the amount of collagen loss exceeds the amount produced, creating gaps between the skin cells, leading to sagging and sunken skin, as well as visible wrinkles.
UV damage
UV rays can lead to premature ageing. The UVA compound in UV rays can penetrate the skin surface to induce melanin production in the underlying skin layers. UVA also inhibits collagen synthesis which leads to loose skin, resulting in photoaging concerns such as pigmented spots, dull skin tone, enlarged pores, and wrinkles. To avoid UV damage, you must thoroughly protect the skin daily by applying sunscreen when outdoors.
Glycation
Skin ageing is strongly related to glycation. Sugar and protein combined inside the body result in a large amount of Advanced Glycation End products (AGEs), which slow down the skin metabolism and reduce the elasticity of the collagen fibrous network. AGEs also accelerate melanin deposition, thus making for dull, saggy, and wrinkled skin. While youthful skin can repair the damage by glycation, this ability decreases with age. Therefore you should control your diet to prevent irreversible glycation damage.
Irregular resting schedule
Staying up late is a big no-no for the skin! Modern people are used to staying up late or pulling all-nighters - these seemingly ordinary habits can age the skin prematurely. Since nighttime is the golden hours of skin repair, insufficient rest slows down the metabolism thus impacting the skin's quality, making or laxity and lackbuster skin tone. Additionally, staying up late can stimulate adrenaline and sebum secretion, which add to the risk of clogged pores, blackheads, and acne.
Why Choose the Thermage FLX 5th Generation Face Lift Treatment?
Significant skin-rejuvenating results
This treatment improves skin ageing symptoms comprehensively. The six major treatment functions, namely firming, wrinkle-smoothing, contouring, elasticity enhancement, pore refining, and skin brightening, outperform those of other laser or radiofrequency skin-firming treatments.
Year-long results
A single treatment session can give 1 year-long results. The treatment stimulates collagen tightening and proliferation for V-shaped facial firming effects and eye area lifting results. The treatment results will become more apparent as the collagen rich layers keeps repairing and building. The ending session results can maintain themselves for up to 12 months².
More comfortable than similar treatments
The patented Comfort Pulse Technology (CPT) incorporates both micro-vibration and distributed-cooling techniques for more significant skin-tightening and wrinkle-reducing effects. This technology increases the treatment comfortability noticeably, far exceeding that of other radiofrequency treatments.
Safe and reliable; No downtime
This non-invasive technology is proven by over 10 years of clinical research³, thus ensuring safety and effectiveness. This procedure requires neither incisions nor injections, plus with nearly zero recovery time. This treatment is suitable for the face and any localized body parts.
Experience the Powerful Effects of Thermage FLX!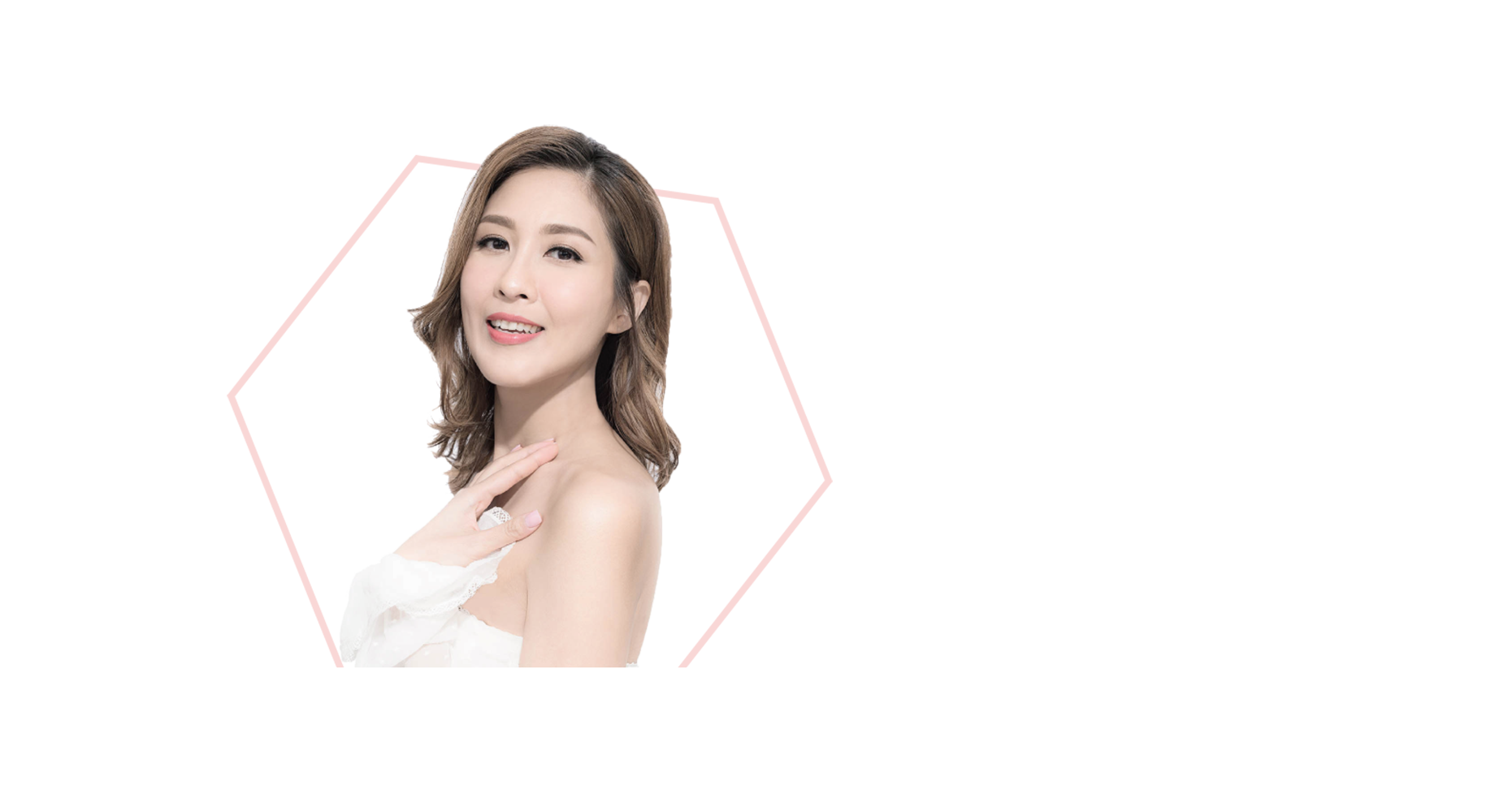 Steps of the Thermage FLX 5th Generation Face Lift Treatment
Professional Skin Analysis
Perfect Medical's consultant will use a professional skin analyzer to evaluate the details of your skin condition, such as wrinkle distribution, degree of pore enlargement, skin smoothness and level of skin laxity.
Consultation Service
A professional consultant will explain the principle and technical process of the Thermage FLX 5th Generation Face Lift Treatment. Furthermore, the consultant will discuss with you the details of your treatment plan, such as the targeted treatment area and required session number.
Pre-Session Preparation
Perfect Medical's professional therapist will cleanse your face and mark the treatment skin area. The therapists will then do a small patch test of the treatment energy in order to adjust its intensity to your liking and for maximum results.
Treatment Procedure
Initially, you will have a slight freezing sensation when the probe first contacts the skin. Eventually, you will feel a warmth emanating from deep within your skin. In order to achieve a balance between treatment results and comfortability, the therapist will work meticulously and be attentive to your feelings during the procedure.
Professional Follow-up
After the treatment session, the professional team will follow up on your feelings and opinions regarding the treatment. Then, the team will examine your skin's reaction to ensure a safe and successful treatment session. Additionally, we will provide you with aftercare tips for boosting the treatment effects.
Post-Treatment Aftercare
Do's

Apply SPF30+ sunscreens when going outdoors. Avoid direct sun exposure.
Moisturize your skin frequently by using a hydration essence daily and applying a moisturizing mask every other day.
Don't

Avoid irritating skincare products (i.e. exfoliants, brightening agents and AHA/BHA) for a week post-treatment.
Avoid injections or other medical beauty treatments on the treated area for 4 weeks post-treatment.
Comparing Popular Skin-Tightening Methods
Thermage FLX 5th Generation Face Lift Treatment

Principle

Patented monopolar radiofrequency energy reaches 4.3mm deep into the underlying muscle layers to increase collagen production and contract the facial skin, thus achieving a V-shape face with lifted eye areas and smoothened wrinkles.

Effective time

Witness noticeable results right after the first treatment session. Skin firming and contouring results become more significant within 3 to 6 months after a treatment session.

Sustainability

Clinical studies show that treatment results can last for a year.

Degree of safety

Applied heat is comfortable. Non-invasive, non-surgical, no injection and no recovery period required.

Comfort level

Patented technology shields the superficial skin layer, resulting in a painless and comfortable treatment experience.

Session Needed

One session per year.
HIFU Face-Lifting Technology

Principle

High-Intensity Focused Ultrasound (HIFU) technology penetrates deep into the dermal layer to stimulate collagen proliferation, thereby firming sagging skin on face and neck.

Effective time

Skin tightening function will begin after the first treatment session. Optimal results usually appear in 2 to 3 months.

Sustainability

Treatment results generally sustain themselves for a year.

Degree of safety

The heat is comfortable. Non-invasive, no surgery, no injection and no recovery period required.

Comfort level

You will feel slight tingles depending on the therapist's skills and techniques.

Session Needed

You should take one session per 6 to 9 months.
Botox Injections

Principle

A botulinum toxin injection relaxes the tensed masticatory muscles, which will eventually shrink and atrophy, resulting in a face-lifting and slimming effect.

Effective time

Treatment results will slowly appear within 3-4 weeks.

Sustainability

The treatment results generally last 4-12 months depending on the dosage and particular body parts.

Degree of safety

This is an invasive procedure with risks. For example, excessive injected dosages can stiffen your facial expressions.

Comfort level

The injections can be slightly painful and may result in short-term side effects such as bruising, redness and edema.

Session Needed

You should take a Botox session every 4 to 6 months.
免費體驗
Skin Analysis And
Thermage
Like Fans Page
For Hydro Radiance Face mask
Date should not be before minimal date
FAQ
What is the principle of the Thermage FLX 5th Generation Face Lift Treatment?
Collagen plumps and supports the skin, giving you that plumped and lifted youthful appearance. In contrast, insufficient collagen content makes for loose and sunken skin, resulting in wrinkles, crow's feet, sagging cheeks and double chins. The Thermage FLX 5th Generation Face Lift Treatment employs the patented monopolar radiofrequency (RF) technology to reach 4.3mm into the skin. The RF thermal energy heats the dermis and subcutaneous tissue comprehensively, effectively stimulating continuous collagen proliferation for immediate skin tightening and facial contouring effects.

What is the difference between the Thermage FLX 5th Generation Face Lift Treatment and its predecessor?
Thermage FLX 5th Generation Face Lift Treatment has been optimized and upgraded based on its previous generations. Firstly, the upgraded treatment probe tip, Total Tip 4.0, is 33% larger compared to the old version, meaning it has a larger skin area coverage, thus reducing treatment session length by 25%. Secondly, the exclusive and newly incorporated AccuREP™ technology can automatically measure the skin type and depth of individual skin regions and adjusts each shot of RF energy accordingly. This technology ensures even and accurate reception of energy, thus increasing the treatment's effectiveness and efficiency. Lastly, the circulating vibration and distributed-cooling techniques greatly increase the treatment's comfortability, making for an anaesthetic-free, painless and relaxing procedure.

Who should not undergo the Thermage FLX 5th Generation Face Lift Treatment?
Thermage FLX 5th Generation Face Lift Treatment is not recommended for individuals with wounds, heart diseases, infectious diseases, pregnant or breastfeeding women, diabetes, metal implants, stroke, cancer, and other medical conditions. Those with facial implants and chronic skin conditions, such as severe eczema, rosacea and lupus, are also not suited for this treatment. Those with the aforementioned conditions should consult a medical professional for advice. Furthermore, Thermage FLX should not be performed within 4 weeks before or after other invasive treatments such as Botox injections.

How long can the results of Thermage FLX 5th Generation Face Lift Treatment sustain themselves?
Experience an immediate tightening effect after the first treatment session. The treatment effect will enhance gradually as collagen rebuilds and regenerate. You will see significantly tightened and smoothened skin with more defined facial contour likely within 3 to 6 months. The treatment results can last for about 12 months with proper maintenance.

How shall I differentiate between the genuine Thermage treatment equipment and the counterfeits?
With the increasing popularity of Thermage, more and more imitation treatment equipment appear on the market. For maximum safety and hygiene, you should choose a clinic or beauty centre that holds the "Thermage® Approved Treatment Center" certificate. This certificate is issued by the original manufacturer, Solta Medical®, to ensure that the equipment is under the original manufacturer's monitoring and is safe and reliable. In addition, please note that the equipment package box should have a "genuine product" laser label and a "Solta Medical Hong Kong authorized dealer" seal. You may ask to open the package on the spot and take the packaging home.

1Only for specific treatment
2Treatment results and progress depend on factors including the individual's skin and body conditions
3Information provided by the manufacturer