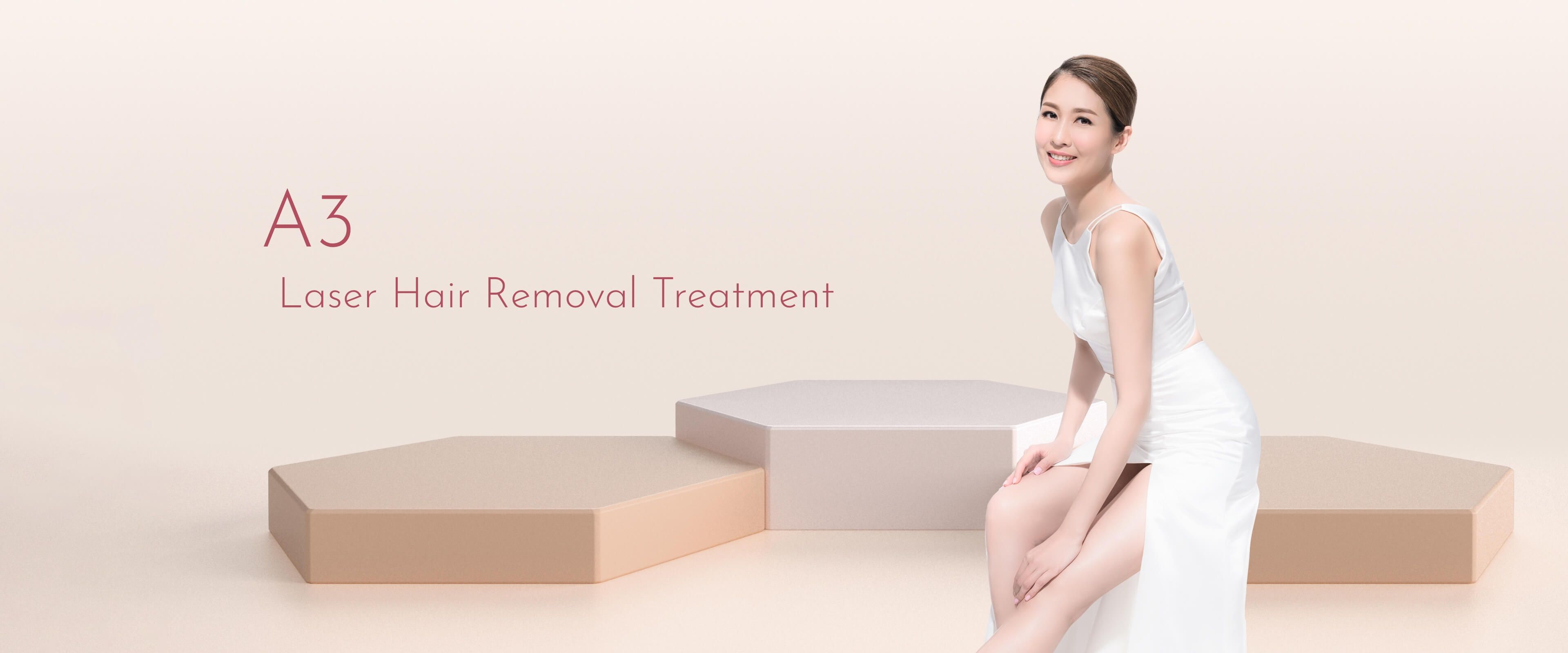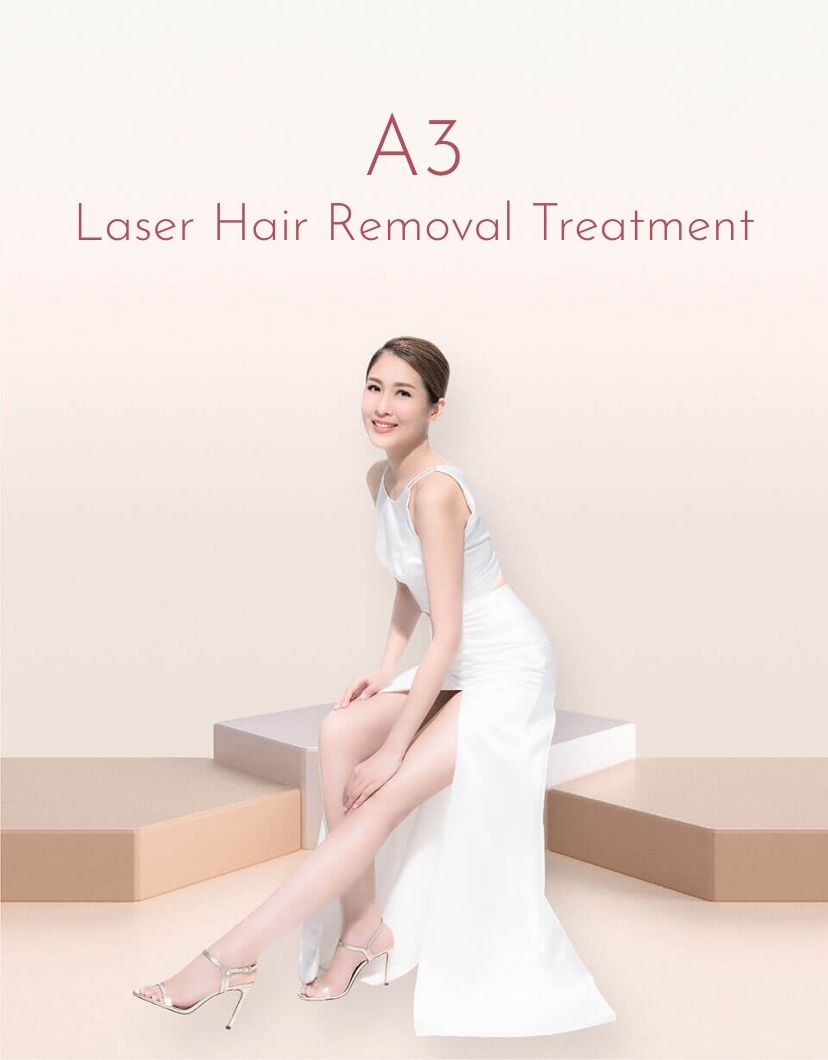 A3 Laser Hair Removal Treatment
Many ladies desire a smooth and fuzz-free body, thus the various popular hair removal methods. Laser removal, in particular, is the most popular method of them all, as it gives significant, quick and thorough results.

Perfect Medical introduces the A3 Laser Hair Removal Treatment. Specially designed for Asian skin, The 808nm-wavelength laser energy targets melanin within hair follicles, clearing up both coarse and fine body hair at once, giving you baby-smooth skin!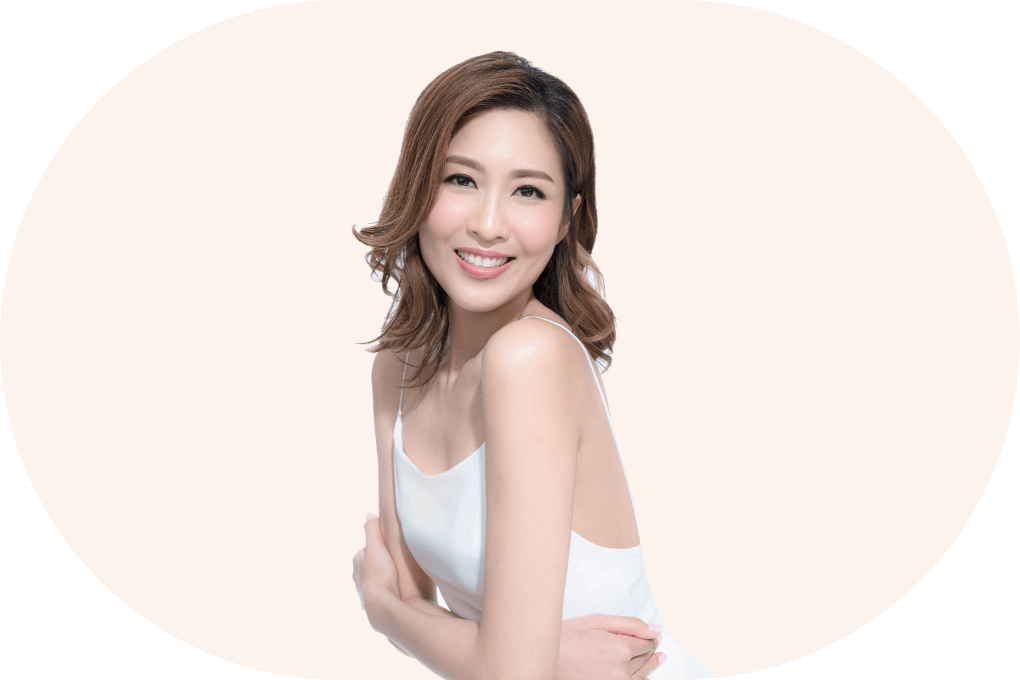 How does excess body hair trouble you?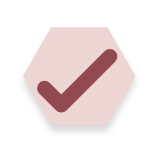 Ingrown hair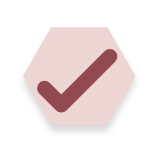 Dull skin tone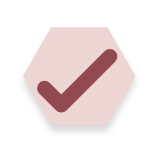 Impact confidence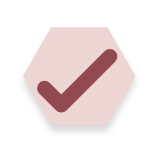 Worsen body oder
Erase unwanted hair, uncover your true beauty!
A3 Laser Hair Removal Treatment
Ideal for Asian skin; targets hair growth ability of hair follicles; addresses the growth of fine and coarse hair strands.
Principle
The handpiece with a 10x10mm padding and cooling system release 808nm-wavelength laser energy, reaching the innermost skin layer to target melanin within hair follicles, as well as reducing their nutrient supply by shrinking the surrounding capillaries, effectively hindering their hair-growing ability 3.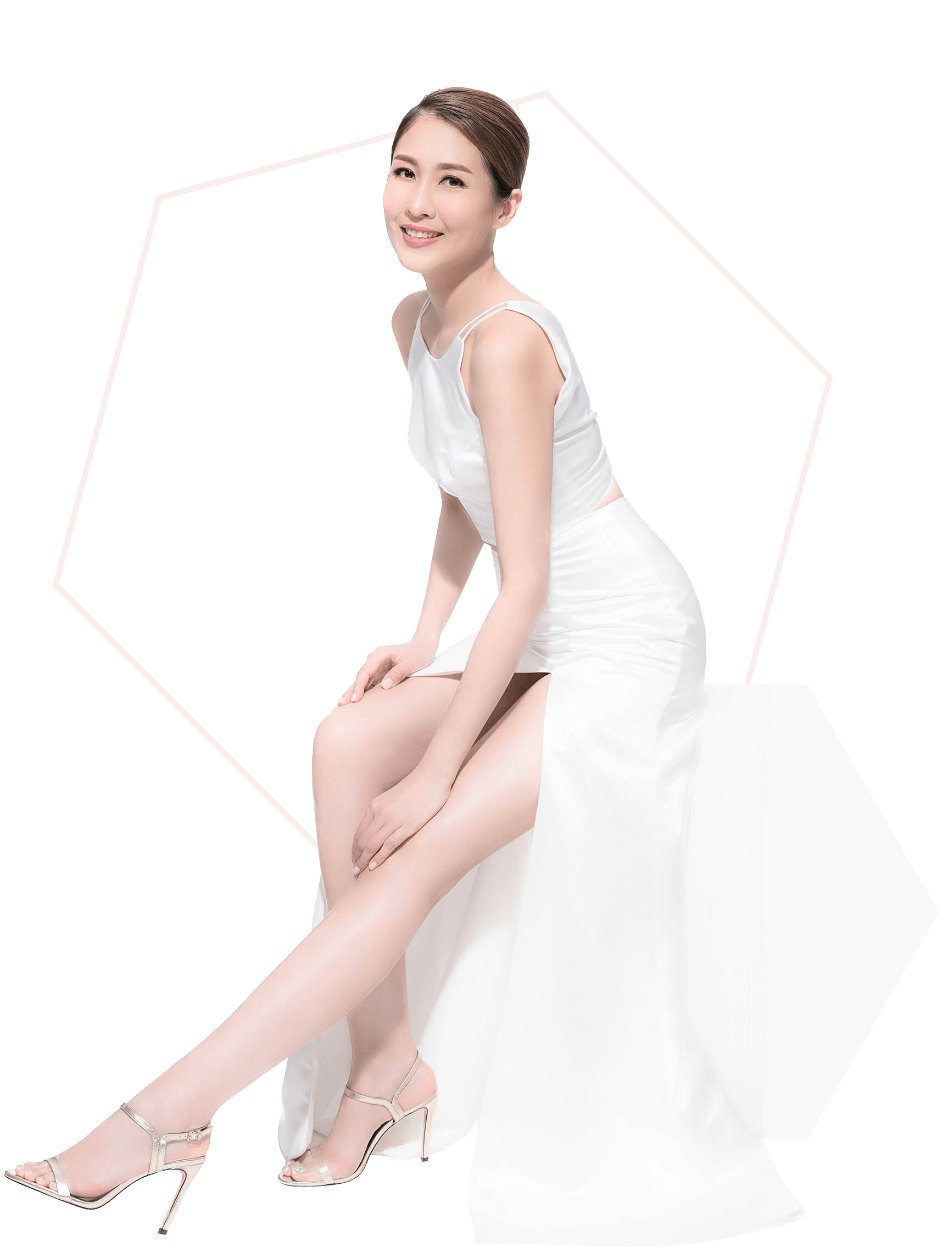 Target Skin Type
Designed for Asian skin type. Suitable for most skin tones 1,3.
Target Users
For Those who want to remove unwanted hair at the underarms, arms, legs, bikini area, face, upper lip and any other body parts.
Durability
Erase fine and coarse body hair forever with six treatment sessions2
Safety
The treatment handpiece is equipped with a cooling pad, which calms down the skin while removing body hair - achieving painless hair removal without the need for cold compression and cool air drying 2
Four Main Advantages
Instant Cooling for Painless Hair Removal 2
Remove Hair Completely with 6 Sessions 2
Designed Specifically for Asian Skin Type 3
Remove 500 Hair Strands at most per second 1,2,3
Results of Improper Body Hair Removal
Ingrown Hair
Improper shaving or waxing techniques can lead to ingrown hair and, even worse, folliculitis! During hair removal, you might pull and tuck at your hair strands too harshly, twisting them to grow in opposite directions. As a result, the tips of hair strands might curl inward and grow into the pores, resulting in swollen, red lumps. Ignoring ingrown hair can lead to painful and itchy folliculitis.
Hyperpigmentation
Improper shaving or waxing can cause hyperpigmentation and dull skin. Other hair removal methods (i.e. shaving and waxing) involve scrubbing the skin, which stimulates melanocytes into producing melanin—even without the body hair, the pigment accumulation will make your skin look dull.
Skin Damage
Hair removal is about safety as much as performance. Shaving with a razor, while convenient, only cleans up the hair on top of the skin and may cut the skin. A cut can worsen into a scar and, worse, an infected site. Besides shaving, hair removal cream is also a popular method. However, these creams contain many chemical agents, increasing the risk of skin damage, such as allergic reactions, redness and itchiness.
Missing Spots
It is so often to miss a spot when removing body hair at home. Noticing a missed spot when wearing tank tops, skirts, and bikinis can make for an embarrassing experience. Therefore, it is important for you to choose the most efficient and full-coverage hair removal method.
Why the A3 Laser Hair Removal Treatment?
Removes Body Hair At Once!
The treatment probe's 10x10mm rectangular-shaped tip can cover a large skin area at a time, eliminating the chance of missing spots. The large probe tip also helps erase body hair quickly - 500 strands each time!
Brightens Skin
A3 doesn not achieve just hair removal: the 808nm-wavelength laser energy can also shatter melanin at the deeper skin layers, brightening your skin tone instantly.
Painless Experience
Dual cooling system soothes the skin during hair removal, giving you a painless experience without needing cold compression or cool air drying.
Long-Lasting Results
Hair growth slows down as the treatment plan progresses. Finish six sessions to stop hair growth completely! 2,3
Experience Painless Hair Removal, Enjoy Forever Smooth and Bright Skin!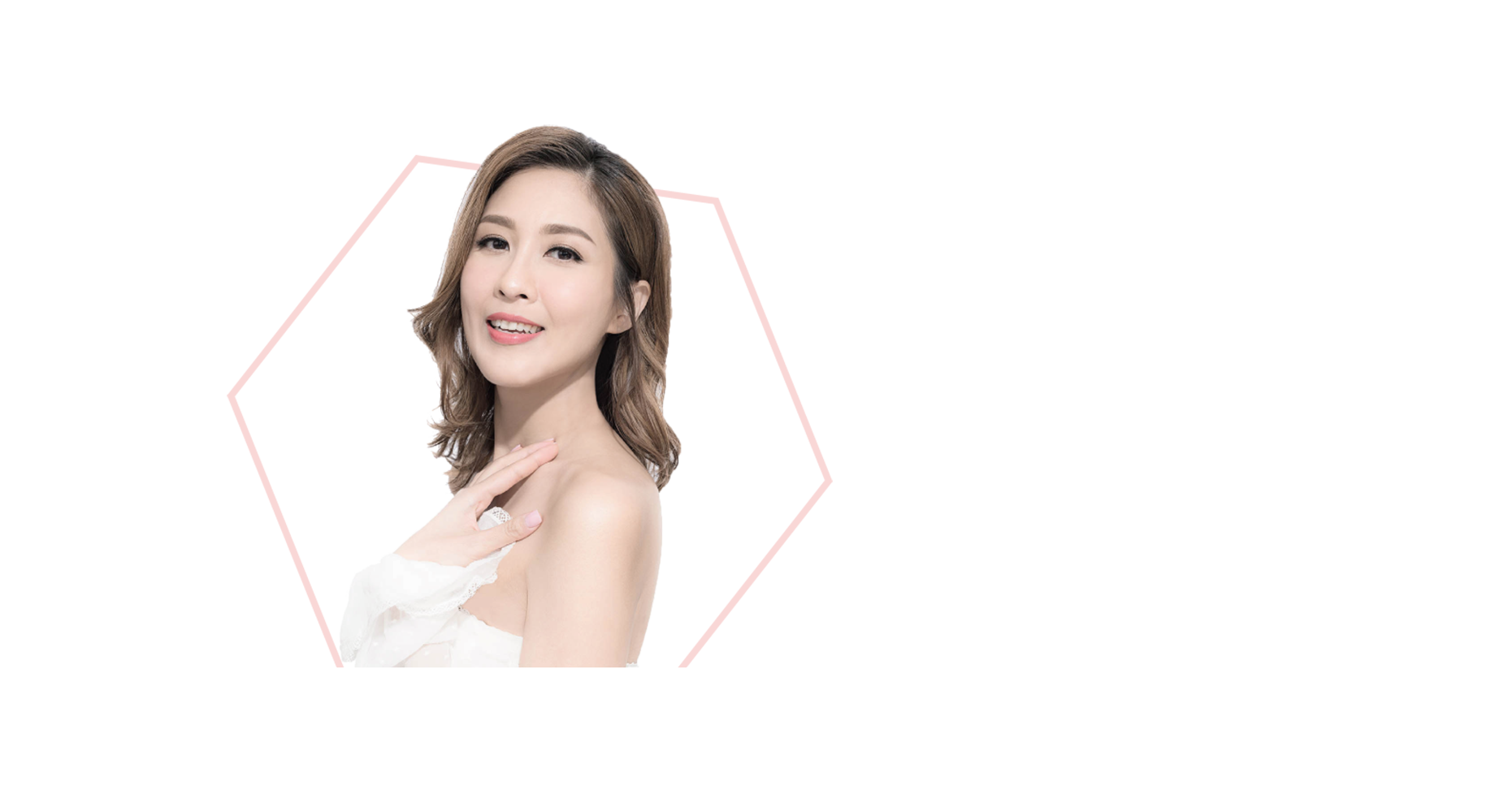 Procedure: A3 Laser Hair Removal Treatment
Professional Body Hair Analysis
The beauty consultant will use a professional analyzer to check your body hair's thickness, density and shade. The results help to determine your suitability for the laser hair removal procedure. The consultant will also use these results to help you set up the most suitable treatment plan.
Meticulous Patch Test
The beautician will perform a small patch test of the laser energy to ensure no adverse reaction from you. The patch test is also an opportunity for you to get used to the sensation of laser energy.
Preparation Pre-Treatment
The beautician will apply the cooling gel to your treatment area and provide you with protective goggles before turning on the laser emission equipment.
Laser Hair Removal Procedure
The beautician will pick the most suitable treatment probe for your treatment area. They will ensure the laser emission covers every inch of the skin, thus avoiding missing spots.
Professional Follow-up
The beauty consultant and beautician will check the procedure results carefully. They will also instruct you on proper aftercare. At last, you may book your next session and ask the staff any further questions.
Post-Treatment Aftercare
Do's

Hydrate your treated skin area frequently to avoid redness.
Avoid sun exposure; if not possible, protect yourself from sun exposure wear SPF30+ sunscreen on your treated area.
Dont's

Avoid hot showers and tight clothes to ensure no irritation and pressure on your treated area.
To ensure no skin damage, avoid further shaving your treated area for one-week after the laser hair treatment.
Comparing Popular Body Hair Removal Methods
A3 Laser Hair Removal Treatment

Theory

808nm-wavelength laser energy shatters melanin within hair follicles and shrinks their nutrient-supplying capillaries, effectively stopping body hair growth.

Wait Time for Result

See your body hair falling off in 2 weeks after the first treatment session. See gradually less body hair as the treatment plan progresses2.

Sustainability

Since laser energy can end hair growth, you can enjoy forever silky skin by finishing an entire treatment plan.

Safety

Designed for Asian skin type; highly safe, no risk of skin burn3

Comfortability

Dual cooling system for calming the skin during hair removal, giving you a comfortable experience.

Session Amount Needed

Erase all body hair and brighten skin tone with 4 to 6 treatment sessions2
Hair Removal Cream

Theory

The chemical agents in the cream can break down the hair strand structure. Apply and leave the creams on the skin for the hair to fall off.

Wait Time for Results

See immediate laser hair removal effects but also fast hair regrowth.

Sustainability

Use regularly to maintain fuzz-free skin.

Safety

You might be allergic to some chemical agents in the cream.

Comfortabiity

Many brands of hair removal creams are fragrant, which not everyone likes.

Session Amount Needed

Use regularly to maintain smooth skin.
Shaving

Theory

Use a razor to remove hair on the skin's surface.

Wait Time for Results

Gives you smooth skin instantly. However, body hair will grow back gradually within 2 to 3 days.

Sustainability

You may enjoy 2 to 3 days of smooth skin before body hair returns.

Safety

There are risks of cuts, wounds and scars.

Comfortability

Cutting your skin can be very painful. Worse, your wound can be infected.

Session Amount Needed

You will have to shave frequently to maintain a fuzz-free body.
免費體驗
Like Fans Page
For Hydro Radiance Face mask
Date should not be before minimal date
FAQ
What is the theory behind A3 Laser Hair Removal Treatment?
The A3 laser treatment employs Germany-made Sapphire chips to emit the 808nm-wavelength laser energy, specifically designed for Asian skin. The energy can penetrate your innermost skin tissues, reaching the hair follicles and capillaries. The highly intense and concentrated energy stunts follicle growth and shrinks nutrient-supplying capillaries, effectively stopping hair follicle growth. You will see your body hair growing slower and getting finer as the treatment plan progresses. Complete 4 to 6 treatment sessions to eliminate body hair concerns forever.

Which body parts are suitable for the A3 Laser Hair Removal Treatment?
Here at Perfect Medical, we understand that body hair can trouble a variety of body parts. Therefore, we have introduced the innovative 808nm-wavelength laser technology for removing body hair on all body parts - the A3 laser treatment can effectively erase body fuzz on the face, upper lip area, underarms, back, legs, arms and more!

Is the A3 Laser Hair Removal Treatment painful?
Some of the most fearful things about traditional laser treatments are the searing pain, risk of burn and post-inflammatory hyper/hypopigmentation. The A3 treatment reduces these concerns by incorporating the dual cooling system into the treatment handpiece. The cooling system can calm the skin instantly during laser energy emission, giving you a painless hair removal experience.

How does laser hair removal fare against shaving?
Shaving is likely your introductory hair removal method. While quick and convenient, the razor creates fractions on your skin, quickly resulting in hyperpigmentation, dull skin tone and even cuts! In contrast, laser treatments employs highly-concentrated laser energy to stunt hair follicle growth and sever nutrient supply to the follicles, resulting in long-lasting silky skin. Moreover, laser energy can brighten your skin tone by shattering deep-seated melanin, giving you all-rounded, satisfying results unmatched by any razors.

Am I suitable for laser hair removal?
Traditional laser hair removal treatments used to be exclusive: they only work on those with relatively light skin and dark hair tones. Fortunately, laser hair removal technology has since advanced enough for most people to enjoy. Want to see if you can undergo the A3 treatment? Then register online for Perfect Medical's A3 treatment trial! Experience the magical 808nm-wavelength laser technology, along with a complimentary consultation and professional hair analysis. Both will help you understand your hair type and the most suitable treatment plan.

1Only for specific treatment
2Treatment results and progress depend on factors including the individual's skin and body conditions
3Information provided by the manufacturer